4 Open source SaaS starters
Sep 25, 2019
What's that?
Starting a SaaS business is never easy - and has lots of repeatable parts such as: authentication, billing, user management and more. I love to focus on what matters, which is the core algorithm/business value behind my SaaS.
---
The List
---
Features:
User authentication
Email authentication (with email confirmation)
User registration, login, logout
Simple user profile page
Payment support
Fully stripe integration (plans list is automatically generated from your Stripe account)
User plans support
Payments method support (only credit cards for now, by Stripe)
Users can select a plan, change it, cancel, pause, resume
User can see all the history of payment-related actions
---
Build your own SaaS business with SaaS boilerplate. Productive stack: React, Material-UI, Next, MobX, WebSockets, Express, Node.js , Mongoose, MongoDB. Written with TypeScript
Features
Server-side rendering for fast initial load and SEO.
User authentication with Google, cookie, and session.
Production-ready Express server with compression, parser, and helmet.
Transactional emails (AWS SES): welcome, team invitation, and payment.
Adding email addresses to newsletter lists (Mailchimp): new users, paying users.
File upload, load, and deletion (AWS S3) with pre-signed request for: Posts, Team Profile, and User Profile.
Team creation, Team Member invitation, and settings for Team and User.

Opinionated architecture:

keeping babel and webpack configurations under the hood,
striving to minimize number of configurations,
withAuth HOC to pass user prop and control user access to pages,
withLayout HOC for shared layout and to pass additional data to pages, withStore HOC, developer-friendly state management with MobX,
server-side rendering with Material-UI,
model-specific components in addition to common components.
Universally-available environmental variables at runtime.
Server-side environmental variables managed with dotenv.
Browser-side environmental variables managed with Next.js and webpack's process.env substitution (see ./app/.env.blueprint).
Custom logger (configure what not to print in production).
Useful components for any web app: ActiveLink, AutoComplete, Confirm, Notifier, MenuWithLinks, and more.
Analytics with Google Analytics.

Docker CE Integration:

spawn MongoDB database for development.
stage service stack with lean container images.

Production-ready, scalable architecture:

app - user-facing web app with Next/Express server, responsible for rendering pages (either client-side or server-side). app sends requests via API methods and fetch to api server's Express routes.
api - server-only web app with Express server, responsible for processing requests for internal and external APIs. we prepared both apps for easy deployment to now by Zeit.
Subscriptions with Stripe:
subscribe/unsubscribe Team to plan,
update card information,
verified Stripe webhook for failed payment for subscription.
---
Reeve - Web application scaffolding for production environments - Node.js
Features:
Express Server
React
Redux
Server Configuration & Environment Store
Webpack
Redis
MySQL Server
SASS
Bootstrap
i18n Translation File Support
React-Tooltips
Dropdown Alerts
AVA Test System
JS Validation
Google Analytics
Subdomains
Session Storage
React Router
User Authentication
Error Reporting
JSON Web Tokens
Polyfills & IE Support
Email Sending
Sentry error logging
Papertrail logging
API Rate Limiting
---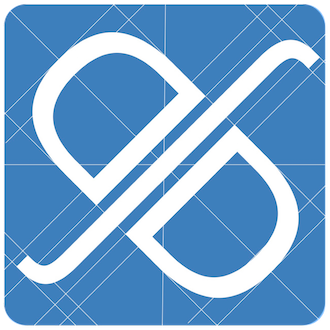 Accounts & billing workflows every SaaS needs DjaoDjin builds the infrastructure, so you can focus on your product.
Features
Landing pages - Homepage, pricing
Account profiles
Billing - Stripe
Dashboards
Access control policies
Registrations
Authentication
Checkout
Vue.js Frontend